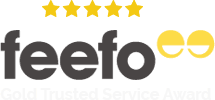 $50 to $5,000 paid out today!
Same Day Loans.
Fast 3 to 36 Month Online Loans
100% No obligation loan quote
Get your cash in 60 minutes once accepted*
We don't credit check or charge any fees†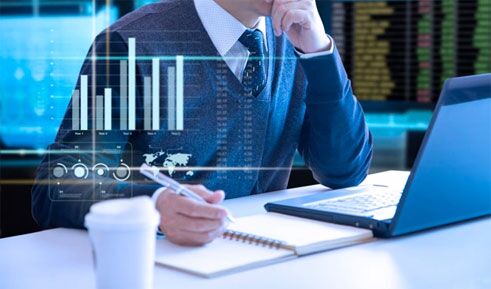 Get Access to Same Day Loans Today!
Financial emergencies happen. Unfortunately, they tend to happen when you least expect it and when you're least prepared for it. Not only does this cause considerable inconvenience on your part, but it can also put you in some real pickle financially, especially if you've not really saved up that much for rainy days. Your gutter might need repair, your car broke down, your kid got sick and a whole host of other unfortunate expenses might suddenly pop up and you're nowhere prepared for it and beed money today
Even the most hardworking of us would usually find themselves in some financial trouble despite how they try their best to keep their finances afloat. Many of the monetary issues that people end up falling into had nothing to do with the decisions they made but more of the unfortunate circumstances they suddenly found themselves thrown into. This is even worse among those who are just living from one paycheque to the next. Making ends meet is difficult enough— how much more when there's the added burden of unforeseen expenses for you to deal with.
If you add to the mix your credit score which isn't really stellar, to begin with, you know you're in for some major trouble. This is because if you're considering the idea of taking out loans from a bank or any traditional lender, you'll most likely just be rejected. Lenders will consider you a risky borrower, after all.
For many people, this could mean not having the funds to cover for food and other basic necessities just so you can cover the costs of the emergency expenses. If you have existing debts, you might have no other choice than to pay it late or even miss a payment for now as you try to sort out your current financial dilemma. Unfortunately, this could snowball into something even worse as late repayments and missed payments on debts could mean late fees, higher interest rates and other accumulated costs.
If you're feeling as if things seem to be getting out of hand, taking out same day payday loans can help you get access to the funds you need fast. This allows you to cover whatever unexpected expenses you are currently dealing with without having to worry about it causing long term effects on your overall credit ratings. Some lenders offering this type of loan may even be able to get you the funds you need on the same day you applied.
Same-day loans explained
As the name suggests, a same-day loan is a type of credit instrument where you get the funds you need on the same day you send in your application. However, this isn't always true for every lender offering the loan. In most cases, lenders will be able to grant you a loan approval and release the fund all on the same day provided that you have submitted the requirements needed for the application to push through.
Generally, loans of this type will only involve a smaller sum. Lenders offering them tend to not be very strict in terms of the credit ratings of the people applying. So, even when you have a less than impressive credit history, you would be more than welcome to apply. Payday lenders don't really carry out credit enquiries so it doesn't matter where things stand as far as your credit score goes.
If you really aim to secure your funds on the same day via the same day payday loan, you will have to make sure that your application was sent early on. When cash is tight and you need an extra boost that you can have fast, then a same day payday loan can be of great help..
Quick Cash Loan Online
We are always there for you. If your financial situation has recently changed or if it's just time to pay off some credit card debts, our quick cash loans online service can help. We offer flexible repayment options so that no matter what kind of financial help you require we have a loan amount and repayment that will suit your circumstances.
Repayable loans
We know that responsibly repaying your loan is crucial to you, which is why we make sure our customers can afford the payments. You'll need employment and bank details handy when applying for a cash advance through our website – so download them so they're ready for the application process
How soon can I expect a decision?
With the numerous lenders available online these days, applying is quite easy and very accessible. You can complete the application within 5 minutes or even less. Once the application has been submitted, the loan request gets processed and you can expect a decision to be handed down immediately. You wouldn't have to wait long to know whether you got approved or not.
What sets same day loans from other loans?
Same-day online loans will get you the extra funds you need at such quick speeds. However, it's crucial that you will check that the lenders you are signing up for are safe and trustworthy. It is essential too that you can have a better control of your finances when taking out a loan as this is where a lot of people make missteps which lead to them getting into more financial trouble.
See to it that you have understood the loan terms. This means thoroughly reading the details of the contract that the lender will be sending to you and at the same time, reading between the lines. Thankfully, our partner lenders are known for making their loan terms as clear, concise and easy to understand as possible to ensure that their customers know what they're getting into when signing up for any of their loans. This ensures that you know what the loans terms and conditions are along with the costs, fees and other related charges before you accept it.
It's always crucial that you're very particular with the companies you will choose to deal with. You should only do business with those who are insured and licensed. Look for lenders who are compliant with the regulations and laws set by authorities in the country to better protect customers against oppressive lending practices. The best companies are those that don't resort to shortcuts like shipping the credit checking part and will not just approve loans regardless of the credit status of the borrower.
Expect transfer times to be quite fast upon the approval of the loan. If the loan got approved by 5pm, you can expect the funds to get transferred within just one business day or in some cases in just a few hours when the application was sent and approved on a weekday.
Thankfully, many outstanding companies these days provide their borrowers with the necessary tools to help them make sound decisions. This means that borrowers can get access to financial literacy information for free. You can even access information on proper budgeting, money management and saving tips among others. The same is true with the lenders we have partnered with at MoneyScout. We're committed to helping you borrow responsibly and to help you achieve financial stability in the process.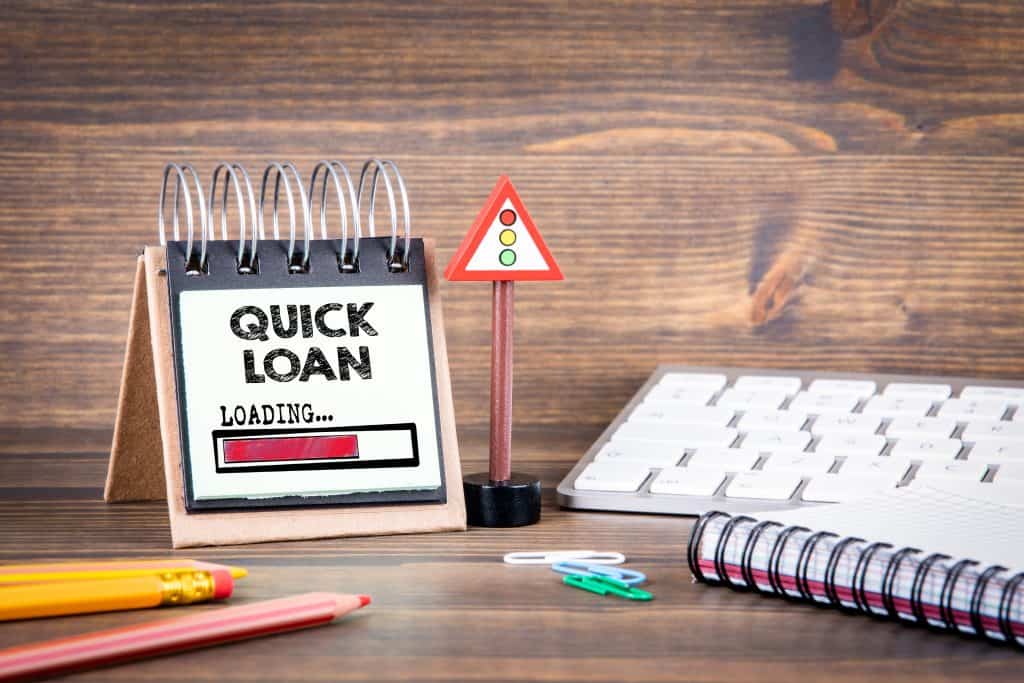 Requirements for borrowers of same day loans
We know very well how nobody makes the right financial decisions all the time. People are bound to commit some missteps along the way. Unfortunately, these mistakes can mean you not being given the chance to get approved for a loan when you go the traditional route. Not to worry though, there are always lenders that offer no credit check loans which you can sign up for.
Before you can qualify for any loan, however, it is essential that you first meet certain requisites.
These include:
You're of the right age— 18 years or up

You reside in the same place where your employer is operating at present

You are employed

You have an active banking or checking account which allows electronic transfers

You are receiving a steady stream of income
If you think that you met all these basic requirements, then there shouldn't be any reason for you not to send in an application. You should be able to complete the process in 5 minutes or less. We are committed to getting applications processed fast and hassle-free, making it the perfect option if you ever find yourself in some tight financial spot and you need access to emergency funds.
The same day loans we offer through our partner lenders are best suited for those times when you're faced with an unexpected financial issue. It is ideal for those situations when you need extra funds to bridge your sudden financial shortage and is great at addressing unexpected monetary stresses. It is quick and can be paid off in a short period as well which allows you to get right back on track in no time.
In order to qualify for a loan, certain documents, information and files may be required from you while submitting the application form. Among the most basic details you will be required to provide are:
An active phone number

You're an Australian citizen

Proof of your identity such as work or government-issued ID

You're at least 18 years old

Proof of address which could be a sable, internet telephone, electric or other utility bills

Your current employment status. If employed. A scanned copy of your work certificate, certificate of income., affidavit or verification letter from your employer, human resources department or your current employer

Bank account details, bank statements. It also needs to be active and must be under your name. Also, it needs to be activated for online banking
Are you eligible for same-day loans?
There is no better time to apply for instant loans. They are discreet, hassle-free and fast and will help you address any unforeseen financial expenses without any issue. With the right company, you can get access to extra funds that will allow you to address your financial concerns through loan approval. More importantly, these lenders aren't going to require a credit check and will not bank on your credit history alone to decide whether or not you can repay the loan. As long as you can meet the basic requirements set by the lenders, you're ready to send an application and you just wait for the approval— which doesn't really take long. You can expect the funds to be in your bank account on the same day you submitted the application once it gets approved.
Get access to same day loans with MoneyScout
A same day loan may be a good solution if you suddenly find yourself dealing with an unexpected financial pressure. Always remember that the most important step is to locate the right lender. With MoneyScout, there is no need for you to scour through hundreds and hundreds of potential choices on the internet! We will do the work for you. With our help, we can get you connected with lenders that would be able to offer you same day loans of up to $10000 and get you approved in minutes.
A look into same day loans
Same day loans are quite popular among borrowers due to how it allows them to get access to credit conveniently and quickly. Since the loan is paid off within a short term, this is ideal for borrowers that don't really want to get burdened with a loan repayment responsibility for the long term. What's great about this type of loan is how it allows borrowers to access extra funds on the very same day they have sent their application. To get started, all you have to do is fill out an online application form which you can complete within just mere minutes.
Once the application has been submitted, MoneyScout will take care of locating the right lender for you. We will especially look for lenders that are willing to offer credit bad credit borrowers and can offer loans between $300 and $10000.
Worried that you might not get access to these loans because you're on government benefits? You can still get access to same-day secured or unsecured loans intended for Centrelink beneficiaries.
Quick loans explained
Lenders that offer same day loans are known for reviewing your application fast. Once approved, they will then transfer your funds to your nominated bank account and you will likely get access to the money on the very same day that your loan contract got approved.
If you ever need emergency access to cash, it is essential that you can find a lender that will offer these specific types of loans. Unfortunately, sending application after application to several lenders in the hopes that you can get approved can be quite tedious. Sending several applications to several lenders within a short period of time is going to hurt your credit score even more. Fortunately, with MoneyScout on your side, you won't have to worry about doing such a time-consuming task.
To use the MoneyScout lender locator service just:
Decide how much you wish to borrow as well as your preferred repayment term. This can be done via the loan calculator located right at the top of the page. Just click Apply Now and you will get redirected to the application form.

Make sure to fill out the online form accurately. This shouldn't take more than a few minutes. After you click Submit.

Through our online system, we will then scan through various loan products from our partner lenders and once you get paired with one, the lender will then get in touch with you directly. A contract will then be sent to you and if you're happy with the terms and you approve it, the lender will then start transferring the funds
Do remember that how soon your funds will be accessible is highly dependent on the specific transfer times of your bank.
Are there pros and cons to same day loans?
This type of credit is ideal for those borrowers that are dealing with some monetary emergency. Still, just like any type of loan out there, expect that there will always be upsides and downsides to it. It's best to know what these are ahead of time so you know exactly what you're in for.
Pros
You can possibly get access to emergency funds on the same day your loan contract got approved.

The qualifying criteria tend to be easier compared to what traditional lenders have set.

Fees, rates and charges are capped by the government.

You can get the loan paid via direct debit for maximum convenience
Cons
The fees and rates attached to the loan tend to be higher due to the shorter repayment term and the higher risk attached to bad credit borrowers.

Missed payments can usually lead borrowers to even more debt which can impact their credit score in the process.
What are the feedback from your past clients?
When you're in a financial bind, you'd likely search for potential payday loan providers online. However, you shouldn't necessarily limit your choice to this particular option alone. Other alternatives may be available for you out there. At MoneyScout, we work towards helping our clients as best as we can regardless of their financial background and where they are in the country. We work with lenders that offer a variety of loans ranging from unsecured, small loans to secured larger ones.
Below are some of the types of loans applicants at MoneyScout may take advantage of once they are paired with a MoneyScout partner lender.
Bad credit loan- $8000

Same day online cash loan- $3600

Same day quick loan- $2100

Bad credit quick loan- $1350

Same day loan- $800
The list we provided should be referred to as a guide. The figures may not necessarily be the same ones you will be offered. It is also possible for you to secure a loan despite your bad credit but we don't offer any guarantee that it will be what you'll get offered with.
Online same day loans explained
Note that we have a platform that is 100% online. We haven't only streamlined our process to make our loans more accessible for you but we have also made it possible for you to get access to your funds as fast as possible.
After you have successfully filled the loan application, we'll do what we can to get you paired with a potential lender as fast as we can. Once we get one paired with you. The lender will then assess your loan application to see if they are able to offer you a loan. The assessment is necessary to ensure that the loans they will offer are indeed appropriate for your specific situation and capacity to pay.
Once the lender decides that they are able to make an offer, they will contact you directly via their preferred method of communication. Note that some lenders may offer a loan that is different from what's offered on the website when you filled out the loan calculator.
In some cases, a lender can get your funds available for you on the same day you have submitted your application, sometimes sooner. There are also instances when you will get access to it on the next business day— it will all depend on the lender.
Is there a way to increase my chances at accessing a same day loan?
With everything almost instantly available these days, it's not a surprise to see that people would want to expect to access loans instantly. While it is totally possible to get access to funds on the very same day you submitted your loan application, it is never guaranteed. However, this doesn't also mean that it cannot happen. There are things you can do too that will improve the chances of you getting your funds right on the day you submitted your application to us.
Provide accurate information-

Always make sure that the details required on the application form are filled out carefully and accurately to prevent unnecessary delays in the process. Many of the delays in loan processing have to do with people putting in incorrect or incomplete details.

Apply during regular business hours-

Just like any business, lenders will have their own regular business hours as well. If you decide to send in an application beyond their business hours, then expect that the response will not be until the next working day.

Keep your mobile phone within reach-

Don't forget to keep checking your phone or your email while waiting for the result of the application. If there are supporting questions you need to answer, make sure to do so as soon as you can to allow the application to proceed and for the outcome to be released at the soonest possible time.
Do remember that applying on a weekend or during a holiday might mean that you won't get an outcome until the next working day.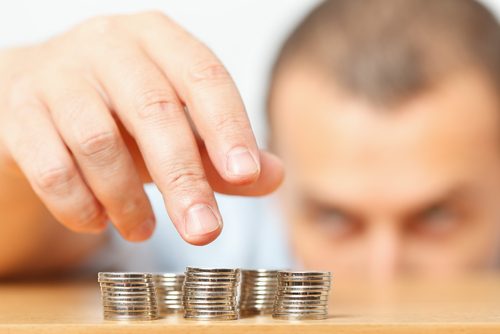 Same day easy approval loans explained
It is a fact that unexpected expenses will pop up every now and then, it's just unfortunate how they usually do when you're least prepared for it.
Your car could have broken down and you don't have enough cash stashed up to cover the costs. You could have a family member decide to hold an overseas wedding and you need some cash boost to cover the travel costs. You could be in need of a rental bond because you have just found a better place to stay at. It doesn't matter what you're going to use your extra funds for. MoneyScout will be more than happy to find lenders for you that can help you get access to those extra funds fast.
As a lender locator service, we work with a whole host of lenders that are more than happy to extend a helping hand to applicants, no matter their background.
There's no longer any need for you to spend hours online scouring through all the potential lenders available out there for you and then sending each of them an application in the hopes that at least one of them will grant you a loan. You can make things easier for you by sending an application via MoneyScout and we will get the work done from there.
Do remember that we are unable to offer any guarantee that your application is going to get the thumbs up. At the end of the day, the decision on whether or not to grant you a loan will be entirely up to the lender you got paired with.
Things to do before sending a loan application
Same day loans can sound like the best choice when you need access to cash fast for those instances when you're experiencing some monetary shortfall. However, one can't expect this type of loan to be available for everybody. This is why, even before you will consider applying for this loan online, see to it that you consider the following factors beforehand:
Your finances-

Find out what the loan repayment is going to be and ask yourself if the figures involved are well within your capacity to afford. Remember that you will have other regular expenses to cover as well.

Charges and fees-

Know the fees, charges and other costs associated with the loan you are about to take out. Make sure that the fees are upfront and find out if there are potential hidden fees you may get subjected to later. Find out if there are penalties if you miss a repayment or if you pay it late as well.

Loan criteria-

Check if you actually qualify for the loan. There are lenders that will reject applications with a blotchy credit record while there are those that wouldn't bank their decision on just your credit rating alone.

Loan features-

Find out if the loan comes with a fixed or variable rate. Check too if there are penalties and fees attached to repaying the loan early.

Loan purposes-

There are numerous reasons that people decide to take out a loan that can get approved and funded fast. Most of the time, this is to cover unexpected expenses. However, it is also important to note that there may be situations when this isn't going to make for the best credit option out there and that you shouldn't discount checking other potential alternatives. Assessing whether or not your financial need is truly an emergency is a good first step. Then check if there are other avenues where you can secure the funds you require.

Loan interest rates-

This is the percentage of the principal. This can differ from lender to lender and can be affected by a wide range of factors like the amount of loan you're taking out, the length of the repayment term, as well as the current state of your credit score. Whether or not you're offering security for the loan can also affect the actual interest rate.
Can I sign up for online same day loans?
Interested in MoneyScout's lender locator service? We'd be more than happy to help you too! Just make sure that you meet the following requisites:
You're 18 years old or older

You have a working phone number and email address so getting in touch with you would be easy

You're a permanent resident or an Australian citizen

You have a bank account under your name that's active and is able to receive online bank transfers

You should be earning a regular income for at least the past 3 months
If you have successfully met these qualifications, then you can go ahead and use our platform at MoneyScout to send an online application. Note that this is free.
Do I need to present certain documents?
The law requires that lenders will have to look into the financial circumstances of every borrower before they will be offered and granted a loan. Proper verification steps must be taken to ensure that a loan applicant is earning a regular income and that he has the means to afford the subsequent repayments.
With that in mind, our partner lenders may require you to provide the following documents:
Utility billing statements

Copies of your banking statements reflecting your transactions for at least the past 3 months

Proof of identification

Statements of your property rental

Payslips from your employer or Centrelink
Through MoneyScout's lender locator service, submitting these details has been simplified and streamlined to make it less of a hassle for you. Since the whole system is 100% online, we will just access your banking details via the digital platform, which speeds up the verification process.
Streamlined online application
At MoneyScout, we're well aware of what it is exactly consumers are looking for when they search for same day online quick loans. What they're aiming for is to get approved for a loan that is going to be processed, approved and funded on the same day they applied for it. This is why MoneyScout came up with a fast and streamlined lender locator service.
Below are the steps that you need to go through when looking for the right lenders offering the perfect loans for your needs via MoneyScout.
Step 1. Submit your application online
Our goal is to make the whole application process convenient and simple for you. Initially, just access the loan calculator at the top of the page. Decide on how much you wish to borrow and then choose what your ideal repayment period is going to be.
MoneyScout will work towards finding lenders that can offer same day loans between $300 and $10000. Do remember that the amount of the loan you're taking out is going to have considerable bearing on how much your repayments are going to be.
Step 2. Wait and relax
Once you have submitted the application, there's really not much for you to do. All you have to do is wait and relax while we process your loan and try to get you partnered with the most ideal lender. We have designed our system to scan through a variety of loan products so expect us to produce an outcome within minutes. Once we find a lender that fits your current circumstances, you will get an email or a text letting you of the outcome. So, be on the lookout for that.
Step 3. Connect with your lender
Once we have successfully paired you with a lender, the lender will then contact you to inform you of the details of the loan that they will be offering you. A copy of the loan contract will also be sent to you and if you are happy with the terms of the credit, you can e-sign it and send it back to the lender. After you have approved the contract, your lender will then begin the process of transferring the loan funds into your bank account.
How soon you can access the funds will be highly dependent on your bank's transfer times. If you end up approving the contract beyond regular business hours, it may take longer for the lender to transfer the funds which mean that the amount will likely be transferred on the next business day.
Where do I find bad credit same day loans?
A poor credit score shouldn't prevent you from getting access to credit if and when you need it. Your poor financial decisions in the past should best be left there, in the past. It is a fact though that improving your credit score isn't easy. It's definitely something you can't achieve overnight. Many of the missteps you did in the past where money matters involve can stay for quite some time in your credit history. For instance, if you have defaulted on a loan in the past, expect that it will stay on your records for 7 years.
This is the reason that many bad credit borrowers often feel as if they don't have that many options when accessing credit.
While it is to be expected that banks, credit unions and other traditional lending services will not be that willing to offer you a long term loan, you'll find that there are tons of other alternatives out there if you just know where to look. For instance, you can sign up with short term lenders who are willing to offer you credit even with your patchy credit history.
MoneyScout can get you matched with potential lenders. Even with a poor credit rating, you will be given a fair shot at securing a loan through our lender locator service.
Can you locate a no credit check quick loan for me?
A bad credit rating can usually get in the way of you securing a loan online.
Considering that we are a lender locator service, we are unable to offer any guarantee that the lender you get aired with isn't going to carry out a credit assessment.
We can assure you, however, that your bad credit score isn't going to stand in the way of getting a fair chance for approval. We work with a wide range of lenders who are well aware of the realities of life and are able to look past your poor credit history when deciding whether or not they will offer you a loan. These lender partners will instead take a closer look at your present financial standing.
Can you help me get access to same day loans with low interest?
We work with lenders who are known for offering competitive and reasonable rates for the loans they offer. However, since we are a lender locator service, we will not have any say on what the rates these lenders are going to charge you.
You can check the costs page to get an idea of what the loan costs are going to be, however, these figures aren't final and this means that the actual numbers you will be offered may considerably differ. When referring to the information, see to it that you only use it as a guide and not to look at it as the final costs that you'll be charged for when offered a loan. The cost page of the lender you are paired with can be a great resource too for determining the numbers you'll be subjected to.
If you sign up for a loan, expect to get charged other fees on top of the loan principal and the interest rate attached to it.
Can I secure a same day loan on a weekend?
You can take advantage of our lender locator service anytime you want and anywhere in the country you are. However, it may not be possible for you to get access to your loan funds during the weekend.
It is common for banks to be closed on weekends so the money transfer will have to be carried out on the next business day. This means that if your loan contract got approved on a Friday. Expect that the loan will be completely processed and funded on the next working day.
If you're interested in knowing more, you can always get in touch with the lender you got paired with.
Can I trust MoneyScout with my bank details?
While filling out the loan application form, you'll be asked for your online banking information. Naturally, you might feel hesitant about providing us with such sensitive details.
We would like to assure you, however, that at MoneyScout, we use top of the line banking technology where we get access to read-only copies of your banking details. The information then gets forwarded to our partner lenders who will then refer to these details when evaluating what your current financial standing is. If they will decide that you have a regular income and that you are earning enough to be able to cover a loan repayment, then they will have no issue with getting your loan approved even when your credit score is bad.
MoneyScout works with some of the top technology firms these days including McAfee and Comodo to ensure that your banking details will be kept secured and safe the whole time. Your banking information is going to be encrypted the moment you enter them into the platform and after it has served its purpose, it will be automatically deleted as well. Note that while you provide us with your banking details, we will not have any access to your passwords.
Can MoneyScout offer quick loans to pensioners?
Possibly. Pensioners may get access to quick approval loans from some of the lenders that we have partnered with. The network of lenders we work with offer a wide range of loans and some of them may have a credit product that will potentially offer approval to borrowers that have their pension payments as their main source of regular income. When it comes to loan approval, however, you can expect a higher chance of getting the thumbs up when the lenders can see that you are earning enough to afford any future loan repayments while also covering your other regular expenses.
Also, you will increase the chances of getting a loan approval if the lender can see that you have been receiving regular pension payments for at least the last 3 months. However, there is never a guarantee to this because, at the end of the day, it is the decision of the lender whether or not they can offer you a loan.
Can I sign up for a loan even when I'm getting government benefits?
Just because you are on Centrelink doesn't mean that you shouldn't have any right to get access to credit. While other lenders may flat-out refuse to offer credit to people on Centrelink, we work with lenders who may be willing to consider Centrelink payments as a regular form of income.
If you've been receiving regular Centrelink payments for the past 3 months in a bank account under your name, you may still be considered qualified to sign up for a loan and secure approval. Just make use of MoneyScout's lender locator service today to get access to quick same day loans that will allow you to borrow between $300 and $10000.
Can you help me sign up for emergency same day loans?
If you're in a bind and need access to cash fast but you also are unemployed, a good route would be to take out a loan that doesn't involve a credit assessment. If you're dealing with a cash shortfall but worried that your bad credit rating may lead to you getting rejected by lenders instead, you will have a much better chance of getting approved for a loan when you sign up for lenders that will not base their decision on your financial history.
Luckily, MoneyScout is here to help you. We are a lender locator and we will do the best we can to get you paired with credit providers that will be more than happy to offer your personal loans fast.
Depending on the specific loan provider you will get partnered with, you can secure a loan from $300 to $10000.
MoneyScout can find a lender for your specific financial situation
MoneyScout has been involved in the lending industry for years and we have built an impressive network of lenders over time. These credit providers are trustworthy, reliable and can be expected to practice responsible lending on top of the wide range of credit products they are willing to extend to borrowers from all walks of life. Also, these are unsecured loans so you won't have to worry about finding an asset that you can attach to the application to act as security.
What is a small same day approval loan?
A small personal loan ranges from $300 to $2000. It is unsecured and you are expected to repay the amount and the interest within 12 months.
What is a medium same day approval loan?
Medium same day approval loans can range from $2100-$4600. Unlike small loans, they will be secured which means that you need to attach an asset to the loan upon application to serve as collateral. You will be expected to pay the loan back within 13-24 months. At MoneyScout, we may be able to get you paired with lenders that can accept motorbikes, cars, boats, and caravans as loan collateral.
What is a large same day approval loan?
Large loans with same day approval, just like medium loans will also need an asset to serve as collateral. They can range from $5000 to $10000 and the repayment period will usually be 13-24 months.
Can MoneyScout help me locate payday loans?
MoneyScout can potentially get you paired with lenders that will offer payday loans that will not carry out any credit assessment.
Payday loans, also known as cash advances, are loans that need to get repaid within a short term. As a lender finder, we can get you paired with credit providers that are known for offering a wide range of personal loans.
What are the requirements for taking out a payday loan?
It will be very unlikely for us to get you paired with a lender offering payday loans. What we can do for you, instead, is get you matched with lenders that may be able to extend to you personal loans with same day approval. We have partnered with a wide range of lenders that can get the application processed, approved and funded on the same day your loan contract was approved.
However, you also need to understand that access to funds can be dependent on the specific transfer times of your bank.
Responsible and trustworthy lenders
We only partner with lenders who are known for their responsible lending practices. This means that you can trust them to do due diligence in ensuring that you have indeed met the requisites to qualify for any of the loans they are offering.
The rules that govern these lending practices were created and regulated by ASIC and we see to it that the lenders we partner with follow these guidelines.
Some warnings to remember
Always research all the potential options available for you before submitting any application. For instance, if you happen to be a Centrelink beneficiary, it is best to get in touch with Centrelink and ask for due advice.
You can also check out government websites like Moneysmart to gather more information not only on small loans but also on other loan alternatives that you may be able to sign up for.
If your income is low and you're a recipient of government benefits. It is always best to look into other potential alternatives first before sending out a loan application.
How can I repay the loan?
Making loan repayments has never been this easy. We have simplified the repayment process to make it hassle-free for you. your lender will first set a direct debit on your bank account which means that your repayments will be scheduled to get automatically deducted from your account come to your due date.
You have the option to repay the loan weekly, monthly or fortnightly depending on what's most convenient for you and what the lender will allow. The direct debit will also be automatically removed once you have successfully paid off the loan.
If you ever find yourself in a situation where it is becoming difficult for you to make your loan payments as scheduled, always get in touch with your lender as soon as possible. Lenders may be able to take your current circumstances into account and will cancel the payment or have it rescheduled in exchange for a contractual fee, provided that you inform them ahead of time.
If you experience a drastic change to your financial circumstances and are unable to get the repayments done in the future, you have the option to apply for financial hardship. Note that this should be considered a last resort.
Financial hardship— What is it?
Financial hardship is aimed to help out borrowers that suddenly found themselves in a situation where they are unable to afford their loan repayments. You could be injured at work or even lose your job and this can have considerable effects on your finances, not to mention, your ability to repay your loan.
If things do come to this point, you can reach out to your lender's hardship department for assistance. They handle cases like these and may be able to accommodate you and the change in your circumstances. Just follow these steps:
Get in touch with the lender either by phone or email

Let them know about your situation and your intention to sign up for financial hardship.

Provide them with proof of your current situation. This could include:
o Certificate of separation from your employer
o Medicate certificate
o Banking statements
Your claim will then be evaluated by the credit provider

Once approved, hardship adjustments will be provided by the lender
Apply today!
Interested in applying for a loan? Scroll up and locate the calculator at the top of the page to get started. We suggest sending your application during our business hours to get a higher chance of getting a result and subsequently your funds in as fast as 1 hour.
Send your application today!