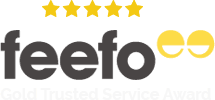 $50 to $5,000 paid out today!
24/7 Payday Loans.
Fast 3 to 36 Month Online Loans
100% No obligation loan quote
Get your cash in 60 minutes once accepted*
We don't credit check or charge any fees†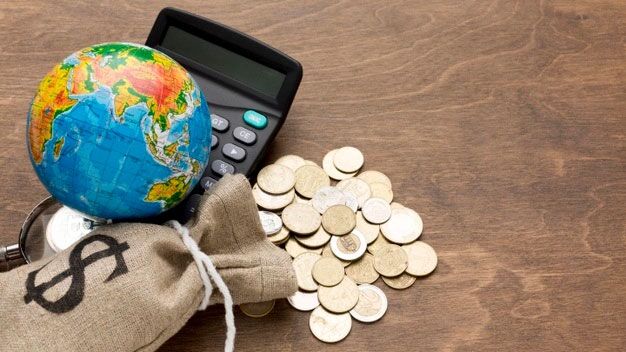 24/7 Payday Loans
At MoneyScout, we're well aware of how financial matters can be quite stressful. Even with all the efforts you put into staying afloat where money matters are involved, there will always be times when things can get tough and the best solution would be for you to get access to extra funds from banks and other loan providers and ideally as soon as possible.
At Money Scout we offer 24/7 payday loans which can be accessed via a simple and streamlined process along with a quick decision. What's even better is that the whole process can be completed online and once approved, you can get access to your money via your bank account within the hour!
There will be times when you need to pay for something urgent, something unexpected and unfortunately don't have the spare funds saved. If the emergency can't really wait until you get your next paycheque, then a good option you should consider exploring is taking out a same day loan. MoneyScout may potentially help you get connected to the right lenders with the right credit facility that will let you get access to funds 24/7.
When you find yourself in a tight financial spot and you need a quick way out, MoneyScout can be of help. We have a system designed to make cash loans accessible 24/7 to eligible borrowers without having to go through the usual hassle and inconvenience that borrowers tend to get subjected to when taking out a loan.
Quick turnaround time
Our platform uses a real-time evaluation technology which makes it easier to assess loan applications at such impressive speed. This means that you can expect to get a decision fast. There is no unnecessary long waiting time to get access to the funds. In most cases, the money will be ready for you to use within just one business day but in most cases, it will be sooner.
Upfront fees
We offer instant payday loans 24/7 with all the costs and fees laid out to you upfront so you can get your money today. Your expectations will be set ahead of time and you won't need to continually worry about hidden fees. We are also upfront about the specific figures you will be expected to pay back when you approve the loan contract which will ensure that you will make a well-informed decision before taking your 24/7 payday loan.
Expect a flat-rate establishment fee for the 24/7 cash loan you are taking out. There is going to be a monthly fee as well. Know that our lenders are known for keeping the monthly fees highly competitive so expect that the figures you will be charged with will likely be lower than what other lenders will subject you to.
Flexible repayment plans
The online personal loans offered by our partner lenders are known for their flexibility in terms of repayments. This ensures that you shouldn't have a hard time managing your repayments later on. It is also easy to manage your repayments since it can be done entirely online through their dashboard which you can access from your phone or from your computer.
You can choose your repayments set from 3 months to 36 months. This means that you have the option to select the most convenient time-frame for you ensuring that your monthly repayments are affordable and within your budget.
Our lenders will ensure that your repayments will be broken down into more manageable figures too. This effectively takes away the stress of having to stay on top of everything— something that lenders you have done business with in the past may not have been willing to offer to you. In the event that you end up having a hard time covering your repayments please let your lender know straightaway as they will be able to come up with a repayment plan to suit, failing that you can apply for financial hardship. However If you wish to get your easy loan paid up sooner than the actual term, you will be allowed to do that too with no charges!
Why choose us?
At MoneyScout, we're committed to extending a helping hand that will ease the pressure brought about by certain financial situations— especially expenses that were unexpected and unplanned. What we do is make it easier for you to get access to funds in a manner that isn't just fast but also hassle-free.
With MoneyScout, you can expect to:
Get access to loans from $100 to $5000

Enjoy a simple, straightforward and streamlined application process

Get terms between 3 and 36 months

Secure a fast decision

Go through a 100% online application process
Instant cash loans online 24 7 Australia
We know that times are tough, and financially we can all struggle from time to time. However you're not alone – many people find themselves in this situation every day, the good news though is that we can help you through this small blip in your finances. With our online cash loans 24/7 service Australia, there is no need to go through stressful bank appointments. Just complete our online application form with your information today.
We offer 24/7 payday loans that can be accessed via a streamlined and straightforward process, with an approval decision within minutes. What's better is the whole process is online from start to finish – all you have to do after getting approved by our lenders at any time day or night (or even on weekends), just pick up your cash directly from one convenient location: Your Bank Account.
Case Study for 24/7 loans for bad credit
Sandra had a spell of bad luck a couple of appliances broke down along with her car not starting one morning, all in all the cost was $850 , now luckily she had some money saved so was able to cover this straight away so didn't need a short term loan at the time – the problem being that money was meant to pay for a holiday she was due to go on and due to past repayment issues meant her credit wasn't great. Luckily a friend mentioned MoneyScout and how we could provide 24/7 loans for bad credit, she immediately applied online and had the funds she needed within the hour allowing her the holiday she deserved.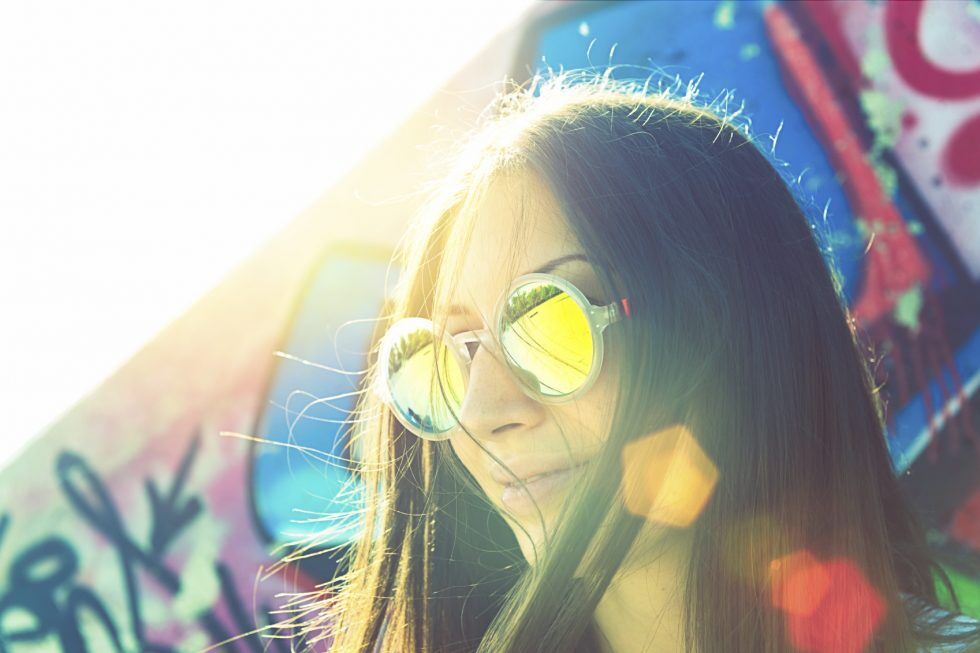 FAQs
At MoneyScout, our goal is to offer you a helping hand when you need it. Below we answer some of the most common questions potential borrowers ask us.
What are your loan eligibility criteria?
To qualify for a quick loan, you need to meet some simple requisites as detailed by the checklist below:
Must be of borrowing age— no younger than 18 years old

A resident of Australia

Receiving a regular income

Don't have any credit default in your history
What are my responsibilities as a borrower?
Note that our lender partners will only offer bad credit loans to borrowers that have been assessed to have the capacity to pay them back. This means that they will have to depend on you to provide them with the necessary details to prove that you indeed have the means to repay a loan if you are to be offered one. This is why it matters that during the application process, you will provide us with accurate and up to date financial and personal details.
You'll also have to see to it that there will be enough funds on your bank on the nominated dates when you'll be making your loan repayments. This ensures that the amount will be successfully withdrawn from your account without any issues. Remember that failure to get your repayments made on time can affect your chances of securing future loans from us.
Can I send in my application beyond your working hours?
Certainly! Applications can be submitted via our platform 24/7. We have designed our online system to accept applications no matter the time of the day. We even offer weekend cash loans online Australia!
Do you perform credit checks on loan applications?
We only partner with responsible lenders which means that they will carry out proper lending practices as well. With this, expect that credit checking will always be part of their loan application assessment processes. However, be assured that the decision whether or not to grant you a loan isn't going to be based solely on your credit score. Your recent history is also going to be reviewed along with where things stand as far as your capacity to pay a loan goes. At present, we rely on Equifax as our third-party provider of credit information.
How much is the loan going to cost?
The costs attached to the loans we offer through our partner lenders are quite simple.
A wide variety of loans are available through our network of lenders and they come with their own respective terms as well. You can take out a smaller loan between $1000 and $2000 with loan terms of 6, 9 or 12 months. You may also access medium loans of $2000-$5000 which come with terms of 18 or 24 months and are sometimes called personal loans. You can also easily confirm what your monthly repayments are going to look like by accessing the cost calculator on the page.
Is it possible to repay a loan early?
Yes. MoneyScout would be the first to cheer you on if you get to a point in your life where you are able to pay off your loan before its actual term. This is why you will not be charged the monthly fees if you decide to pay off your loan earlier than scheduled.
If you do decide to do so, make sure to inform us ahead of time— at least 48 hours before your scheduled payment due date so you will be informed of the final amount and for the direct debit instructions to be issued to your nominated bank
Ready to send your application?
Ready to get access to quick 24/7 payday loans? Just click "Apply Now" to get started. You can access the platform anytime and anywhere you are in Australia. Apply today!
Final word on payday loans 24/7
Tempting as it may sound being able to access payday loans 24/7, we at MoneyScout are responsible credit brokers and along with our reputable lenders want to ensure you've exhausted all other avenues before coming knocking at our door, check in with family & friends, see what the government or your bank can do first, if these options are not open then we'd be happy to help you out of a financial crisis and offer you quick cash loan.