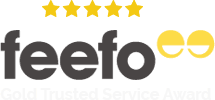 $50 to $5,000 paid out today!
Quick Loans
Fast 3 to 36 Month Online Loans
100% No obligation loan quote
Get your cash in 60 minutes once accepted*
We don't credit check or charge any fees†

Quick Cash Loans
You can never be fully prepared against emergencies, especially the financial kind. It doesn't matter how much effort you try to put into keeping your finances in order, when an urgent expense crops up and you've just used up your last bit of savings, you'll have to look somewhere to get that cash boost you need and we can help with our panel of lenders that offer Quick Loans
Can you take out fast loans?
Thanks to the digital age, most of the things you need these days, even emergency cash, can be had without the usual waiting time. Typically, traditional lenders may take days, even weeks to process your loan application. Even then, you are not assured that the loan will get approved. Thankfully, there are now ways to get access to instant cash loans these days without having to wait that long.
When you are in dire need of a cash boost, it doesn't make sense to have to wait that long to get access to it.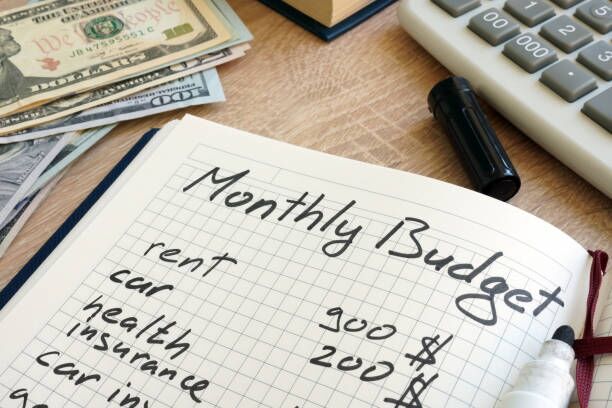 How quick loans work
To qualify for quick loans, there are certain requisites you need to satisfy first. For instance, you need to be an Australian citizen or a permanent resident in the country. You also need to have a bank account that is active and has internet banking set up. You need to have an income and the majority of it should not be through Centrelink. In addition, you also need to be no younger than 18 years old.
Provided that you have met all these requirements, there is no reason to hold you back from signing up for quick loans. There's no telling when an emergency might come up and they certainly do not discriminate. What matters is you know who to turn to in case this should happen to you.
Apply for a loan
Now that it has been established that you are qualified for quick loans, you can commence the application process. Start by deciding whether you want to sign up for a small or medium loan. Small loans will allow you to borrow from $300-$2000. Medium loans, on the other hand, will allow you to borrow from $2050-$10000.
An assessment on whether the loan you are interested in is within your means to pay will also be carried out. Loan consultants who are experienced in handling quick loans will take on the task to ensure that you get matched with lenders that will offer you the right financing option. They will see to it that you're never offered a short term loan that is beyond your means to pay back. This is also to ensure that the repayment terms will be convenient enough for you.
Sit back and wait for the result
After you have finished filling out the application form, you won't need to do anything else. Just sit back as we do the job of finding the right lenders for you. We will first verify the details you shared on the application form and get you matched with the most suitable choice. Provided that you submitted the application during business hours and it got confirmed no later than 4:30 pm on a working day, our lender partner may be able to get you the funds within 60 minutes.
Start repaying the loan
You won't have to worry about unexpected fees and charges with quick loans. The lender you get matched with will see to it that everything is upfront. Everything will be spelled out in the loan agreement that you have signed and they will remain the same all throughout the duration of the loan, unless you decide to make amendments to the loan terms.
To make things easier, a direct debit arrangement will be set up, so you won't have to constantly worry about when your repayment due date is. Just see to it that there are enough funds in your account to cover the repayments. In addition, you will be sent a notification email a day before your account gets debited. Also, if you decide to pay off the loan sooner than the agreed due date, there won't be any penalties.
Taking out a quick cash loan
When you need quick loans, poring through hundreds of potential lenders that offer such a financing option can be overwhelming. Not every lender out there is equal, and it can take you ages to verify which among these providers can assist you best. Why go through all that hassle when we can help you locate the right lenders instead?
We are experienced
We have been helping people get connected with the right lenders for their quick loan needs, no matter their credit background. With our help, people across Australia are given the opportunity to get connected with the right lenders hassle-free through our streamlined 100% online service.
Our customer service is top-notch
Through our lender partners, we help you find the right quick loans for your specific needs. We are constantly trying to improve our process to ensure that your experience with applying with us is nothing but excellent. Instead of stressing yourself out with trying to decide which lender to refer to, we do the job for you. If you ever have questions about quick loans and all the other services we offer, feel free to get in touch with us any time so we can assist you
Tips on taking out quick loans
Quick loans are ideal for those times when an unplanned expense turns up. You want to play this smart and make sure that you will only borrow what you need and what you can afford to pay back. This is why it helps to figure out ahead of time how much money you should take out.
Find out how much you're earning
It is easy to forget all of your potential income sources when you're faced with an emergency. Calculate all of the income you are getting. You'd be surprised to find out you might actually have additional revenue streams aside from your regular job. Note when each of these income sources can be expected as well. Then, take note of all your essential expenses and subtract it from your total income.
This should give you a good idea of how much spare cash you will have left. This spare cash is what you can then use to pay for any quick loan you will decide to take out. You can also use this as a chance to look for areas where you can cut back on your spending.
Find out exactly how much the emergency expense will cost
There are straightforward emergency expenses. But there are those which can be a lot more challenging to calculate. For instance, if you have a family member falling ill, you never really know the extent of the medical costs involved until you get the final bill. When calculating how much the emergency expense is going to be, try to incorporate potential hidden fees so you can take out a loan that will cover everything.
Qualifying for quick loans
Before applying for quick loans, see to it that you meet the following requirements:
Centrelink is not your main source of earnings

You are employed

You're over 18 years of age

You have a bank account with online banking