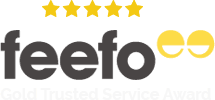 $50 to $5,000 paid out today!
Low Income Car Loans
Fast 3 to 36 Month Online Loans
100% No obligation loan quote
Get your cash in 60 minutes once accepted*
We don't credit check or charge any fees†

Low Income Loans A Guide
---
You do not need to earn a considerable amount of money to get approved for a car loan. Most lenders offering car loans have their doors open to all types of income groups. The market is always peppered with a considerable number of lenders who are willing to lend a hand to those wanting to own a vehicle. It's common for major banks and other traditional creditors to favour borrowers that can show an excellent credit history and an equally substantial monthly income. Thankfully, there are a number of lenders today that specialise in offering their services to car loan applicants who belong to the lower-income bracket and those with poor credit to help them find a personal loan for a new car
My Regular Income is Low Can I Still Apply For Low Income Car Loans?
---
Definitely! Car loans are accessible even for borrowers in the low-income bracket. There are a number of creditors that are more than happy to work with low-income borrowers. When reviewing your application, you can expect that they will pay close attention to the little details to ensure that the amount they will approve you for will be within your means to pay back.
It's common for borrowers earning low income to seek out vehicles that are inexpensive. At the same time, they will generally use these vehicles for their regular traveling needs such as taking the kids to and picking them up from school, going to and from work, and other errands that they will need a car for. These days, there are a number of lenders that offer loans meeting these requirements.
What Requirements Do I Need To Fulfill To Qualify For A Low-Income Car Loan?
---
It can be a bit confusing applying for an instant cash loan. There are different aspects involved in how lenders will review an application before giving you an outcome. Different lenders tend to have different loan assessment processes as well. Below, we have listed down some of the most common things that lenders will look into when evaluating loan applications.
Credit report
Your credit score is based on your credit report. It is common for lenders in Australia to refer to the Equifax credit score when determining where your current credit status stands. An Equifax Score will usually be rated from 0-1200. You want to score a higher credit score as this will improve your chances of getting approved for a car loan despite your meagre income.
Here are the corresponding meanings to your Equifax score:
0-509- Below average

510-621- Average

622-725- Good

726-832- Above average

833-1200- Excellent
Note that your credit score is largely influenced by your credit history. But there are a variety of factors that can affect how much your overall rating is going to be. Below we discuss the different factors that can negatively and positively affect your credit score:
Negative factors
Multiple credit enquiries

Defaults and bankruptcy actions

Changing your residential address way too often

Short or new credit records

Credit infringements
Positive factors
No payday loans

Low credit enquiries

Considerably low limit on credit cards

Good repayment history

Long and established history of credit files
Bank statement conduct
Your bank statements can show either a good or bad conduct. If it is the former then you will have improved your chances of securing a car loan even more. Your lifestyle and your spending habits are easily reflected in your bank statements. If it shows that you are the type to get your bills paid on time, you do not gamble excessively, and you have not taken out payday loans, this is generally looked at as proof of good conduct. Also, don't get too stressed about a small amount you have overdrawn or a single missed payment. A one-off small mistake is not going to affect you massively in the long term.
Employment requisites
Different lenders will ask for different employment history. There are those that will need borrowers to have at least a single month of working experience, regardless if they are employed full or part-time. Borrowers who are casually employed will usually need to show proof of employment for at least 3 months. If you are self-employed, there are lenders that will require at least 6 months or even a year's worth of ABN or financials.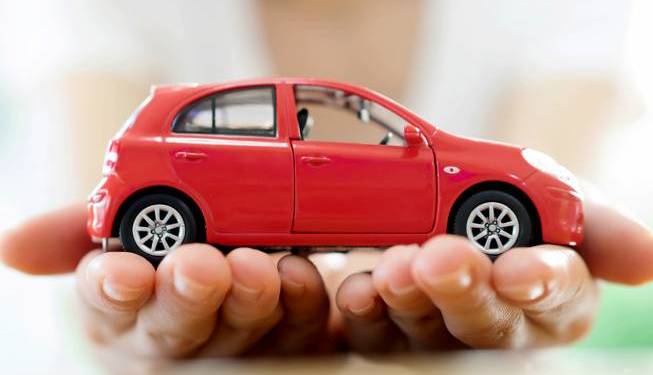 I Am Getting Government Benefits, Can I still Qualify For A Car Loan?
---
Certainly!
Many lenders will be more than happy to consider government benefits as a form of income. Among the allowable benefits when applying for a loan term loan for your car this includes.
Part A and B of Family Tax Benefits

Partnered Parenting Payment

Aged Pension

Disability Support pension

Carers
Note that every lender will have their own criteria. If you are not sure if your Centrelink benefits are qualified or not, you can always raise this question when you apply for a car loan.
How Do I Set A Budget?
---
You can use our free online calculator to estimate how much your loan repayments are going to be. It's common for lenders to offer loan repayment terms of between 12-84 months. It would help to first get a good grasp of what your living expenses are to determine how much you are prepared to pay and how much you can actually afford to pay for car loan repayments. It is always best to have a budget set ahead of time before shopping for potential cars to buy.
If My Partner Is Earning A Stable Income, Can They Help Me Secure A Car Loan?
---
Yes!
It can make a difference when your partner is earning a stable income. If they are also contributing to the overall expenses in your household, then this will offer you more car loan affordability. All you need to do is provide evidence of the income your partner is earning which includes bank statements and payslips. The lender will then take this into consideration when determining your overall living expenses. If they consider getting your household expenses split, this will result in you having more affordability. As a result, this can increase the overall approved loan amount and should give you more legroom when paying the car loan later on.
If splitting your expenses doesn't meet the requirements that the lender has set, another option you can consider is to have your partner added to the loan application as a loan borrower or guarantor. This will add your partner's income into the loan. When granted, however, note that since both of your names are on the loan application, then both of you will be responsible for the debt.
Tips On Taking Out A Low-Income Car Loan
---
Just because you are earning a low income doesn't mean that taking out a car loan will not be impossible. In fact, getting approved for one isn't really that difficult. Below are some tips on how you can secure the funding you need.
Save up as much as you can for the deposit
If you're not in any rush to buy a car, you can always take some time to save up first before taking out a loan. Paying a larger deposit initially will reduce the amount you need to borrow. In addition, this will show to the lenders that you have a particularly strong ability to save. This isn't a must, however, as there are a ton of lenders out there that will can offer up to 100% of the loan amount.
Show that you have a stable lifestyle
Stability is a huge plus for lenders. You can show stabile through your employment and your residential status. Changing your job or address often isn't going to look good on paper when you're trying to take out a loan. If you have plans for doing so, it is best to postpone it until you have processed your loan application.
Do be mindful of how you have been spending your finances as well. It is always best to stick to a lifestyle that is well within your means. Bills need to be paid on time. Avoid overdrawing your accounts if possible as well. You will find that these are going to have a huge influence in your loan getting the thumbs up from the lenders.
Pay off any payday loans
There are lenders that will turn down a car loan application if they see that the applicant has more than 2 payday loans that are still active on the account. So, if you have recently taken out payday loans to try and make ends meet, it might be a good idea for you to reduce the overall loan amount you still owe as much as you can. If possible, pay off as many of them to increase the chances of your car loan approval.
low income loans online
The best place for a low income loan is online, where there are many different lenders that offer these types of loans. With so much competition in this industry, it's important to do your research and find out which one has the lowest rates.
With an online low income loan, you can get the cash that is needed for your next big purchase. The application process has been made easier with these quick and easy steps.
You may not have the resources to get loans, but that doesn't mean you can just stay in debt. There are alternative options for low income earners who need quick funds without having high-interest rates or long periods of repayment.
What if I cant get a low income loan for cars??
Dont worry if you get turned down for a low income car loan, this isn't the only option open to you if you need fast cash for a car, we at MoneyScout have a number of unsecured and short term loan providers that may be able to help you in your financial predicament. They will base their decision on a number of factors including your credit history but in some cases your current financial standing, so apply for a loan today and see if we can help with a fast cash loan.