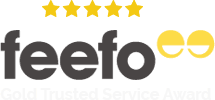 $50 to $5,000 paid out today!
Instant Cash Loans Today
Fast 3 to 36 Month Online Loans
100% No obligation loan quote
Get your cash in 60 minutes once accepted*
We don't credit check or charge any fees†

No Credit Check Instant Cash Loans in Australia
---
Loans that don't involve a credit inquiry or loans without bank statements will always be appealing to borrowers, especially those who happen to have a poor credit rating. However, one could not help but ask whether or not these types of loans are safe at all. Lenders that offer loans with no credit checks tend to be on the more lenient side as far as their credit approval process goes.
However, if you find a lender that claims to offer instant loans without any credit check at all, this is often a sign that they aren't abiding by responsible lending practices. As a result, referring to these types of lenders can only leave you worse off financially than when you first started.
Luckily there are a ton of alternatives out there when you need access to loans without credit checks. MoneyScout can offer bad credit borrowers with loans from $300 to $10000. These loans are processed fast as well so this is the closest you could get to accessing instant credit. Once you have sent in your application, we will then proceed to assess it to give you an outcome fast— in some cases, you can get it in just 1 hour.
MoneyScout Lending
---
MoneyScout is an online broker. We offer one of the fastest credit services in Australia today. More importantly, we are committed to making credit more accessible to people who will usually not have any luck getting approved for one when referring to traditional lenders.
Applying for a loan the usual way isn't really very appealing. The fact that you will have to see the lender face to face in order to hand in your application and even go through a short interview before they will start the approval process usually means having to set aside time from your schedule to get it done. The waiting and the effort involved can make it really challenging for people to get access to credit— especially when they are in some financial emergency. What's even worse is that at the end of it all, you still get a rejection.
With MoneyScout, you can now skip the usually tedious application process. This is because we have made sure to get rid of the time-wasting process that is usually involved in traditional credit applications. Instead, we have streamlined the process to make loans more accessible to people that need them. Depending on when you send your application and who your banking provider is., it is possible to get the funds for the loan you were approved for within the same day.
If you're hoping to get access to cash fast without all the hassle that is usually involved when signing up for credit, send in your application via MoneyScout.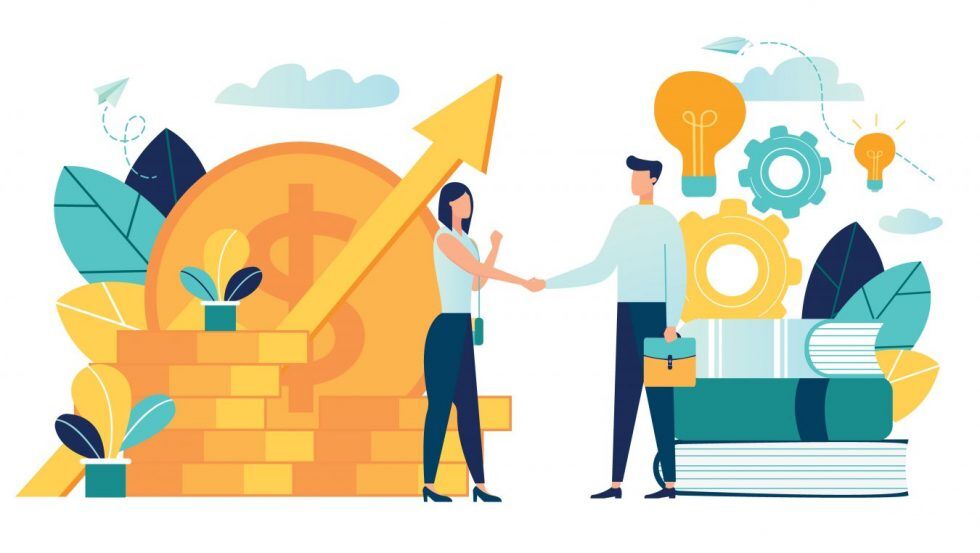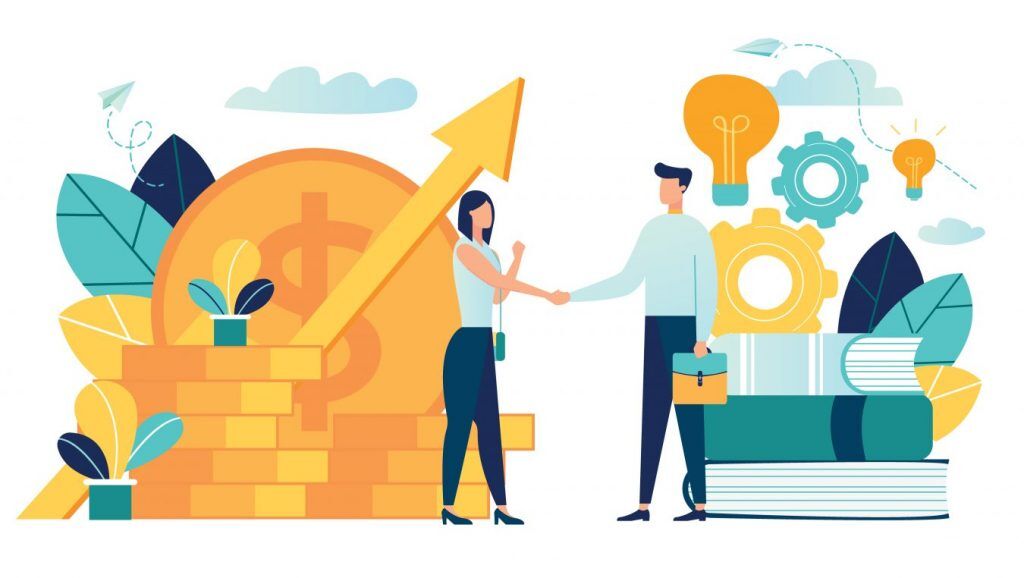 FAQs
---
What are loans with no credit checks?
Based on the name itself, these are personal loans that borrowers can avail of where the lender will not look into their credit history to decide whether to approve them for the loan or not. This means that if a lender offers this type of loan, when they will receive your application, they will no longer contact a credit bureau like Experian, Equifax or Ilion to get a copy of your credit ratings. However, it is important to remember that the specifics of this particular loan are still going to be reflected on your credit record.
There are a number of benefits to these types of credits. For instance, if you have a bad credit rating, there is a very good chance that you will secure an approval. This is because instead of focusing on what your credit score is, lenders will instead look at the current state of your finances to determine whether or not you have the means to pay back the loan or not.
Can I sign up for a no credit check loan?
If you see a lender that seems to offer loans without the credit enquiries, there is a very good chance that they are not complying with the guidelines for responsible lending. It is possible to secure a loan, however, without having a good credit rating if the main basis for approving the loan is just your employment and your present income.
MoneyScout is the type of lender that will focus more on your current financial standing instead of just your credit score when deciding whether or not to approve your loan application. Whilst we are known to conduct credit enquiries to qualified applicants, we can also offer bad credit loans between $300 and $10000. These loans have a repayment period of 12-24 months and the repayment term is determined by the specific loan amount you wish to take advantage of.
Can I sign up for guaranteed loans?
There is no such thing as a guaranteed loan. If you ever find a lender offering a guaranteed approval loan, stay away from them. A sign that you are dealing with a legitimate creditor is when they take the time to check first what your current financial situation is to truly assess whether or not you have the capacity to pay back the loan they will offer. To help them decide, they will also ask for copies of your bank statements as well as proof of income and employment to determine whether they should approve your application or not.
If you're hoping to secure a loan but you have a feeling the current credit rating you scored is going to make it near impossible for you to get one the traditional route, an alternative you should consider is a loan for bad credit borrowers. Whilst we are unable to offer any guarantee that it will be approved, MoneyScout will at least be more considerate of your financial standing. This means that we will look at more than just your credit score when deciding whether or not to grant you a loan. This is significantly less stringent than what you would have to go through if you were to sign up for a loan the traditional way.
What are instant loans in Australia?
Oftentimes, when you need access to credit, you will want to get it fast! This is why when you hear lenders offer no credit check instant cash loans, they seem to be the perfect solution for you. Still, even when we at MoneyScout try our best to speed up the whole loan application and approval process, there is just no way that we can get you the funds you need in an instant. We do, however, try our best to get the loans and your funds provided to you as quickly as we can.
If your credit score is poor, signing up for instant cash loans that do not involve any credit enquiry may be something you can look into. In fact, this may be the only way for you to get access to credit.
Signing up for a personal loan at MoneyScout is made easy and quick. The whole application process can only take you up to 10 minutes. If you get your application sent to us during our regular working hours, you can potentially get an outcome within just an hour! What's even better is that there is a good chance that your cash can be in your account within 60 minutes or less. When you need to get access to cash fast, this is as close as getting it instantly when applying for a loan in Australia.
Is it safe to take out a no credit enquiry loan?
There are different types of loans that do not involve any credit check. Loans without a credit enquiry can be offered to you as a payday loan or a personal loan. If a lender offers a loan without the credit check, however, it is an indication that they may not be complying with responsible lending practices that the ASIC has set. This is also a sign that you're dealing with predatory lenders.
At MoneyScout, we carry out credit enquiries for every loan application sent to us. This is to ensure that we comply with the responsible lending guidelines that we are bound to. You shouldn't worry, however, since we don't just put all of the weight of our decision on your credit score alone. Instead, we take into account a variety of other factors when making our decision. For instance, we take a look at your current income and your expenses and we assess whether or not you will have enough funds left to cover the loan repayments if and when we approve you for credit. This is why even when your credit is bad, MoneyScout may be able to offer you a loan for those unforeseen cash emergencies.
Can I sign up for a loan even when I'm on Centrelink?
Definitely!
Part of the requirement we have set for our borrowers to meet is to offer proof of income. It could be any income they are getting into their personal bank account and that they should have been receiving it for at least 3 months. If you've been getting Centrelink benefits as part of or as your sole income, this definitely ticks the box!
If you're a Centrelink beneficiary, you will likely find yourself in need of extra cash at some point. Do note that Centrelink can offer advance payments for those who may need access to extra funds. However, if what you need is a fast financial remedy, then MoneyScout can potentially help. Just check first if you do qualify. If you meet all our loan criteria, then just send in your application, and we will do the rest of the hard work.
How does the loan repayment work?
If you think that we have simplified our application process enough, you'd be even more impressed about how we have set up our repayment system! To make things convenient for you, we will set up a specific day for the withdrawal of your funds. This can be a weekly, monthly or fortnightly thing— whatever works best for you. We will even make sure that it falls on your payday so it will be hassle-free.
On that particular day, we can get a direct debit set up. This goes on until such time as your loan is paid in full. This arrangement allows you to get your loan repayments done on time, without fail, and without you ever needing to lift a finger in the process. The direct debit will just automatically stop after the debt has been fully paid. You even have the option to get your loan paid off in full without having to incur additional charges in the process.
What's bad credit?
If you're wondering what bad credit is, there are some things you need to know. Bad credit usually happens when you have had late payments or have defaulted on loans and other credit products in the past. This gets recorded on your credit record but as a negative listing. This will then result in your credit score getting pulled down. Note that the whole record will not only take into account recent defaults and late payments. Negative information on your credit report can go as far back as 7 years from the time you committed it. This means that missteps you did years before can still show up on your credit report and they can have a massive influence on whether you can secure a loan or not.
Do I have a poor credit rating?
There are three main credit reporting bureaus in Australia— Ilion, Experian and Equifax. Your credit rating can vary between each of these reporting agencies since they tend to use their own credit scoring scales. Below, we have provided a breakdown of what your credit rating means if you are being rated by Experian and Equifax.
0-549- Below average credit rating
550-624- Average credit rating
625-699- Good credit rating
700-799- Very good credit rating
800-1000- Excellent credit rating
What is the application process?
While MoneyScout is unable to offer loans without credit enquiries, you always have the option to sign up for a personal loan instead, you can apply for up to $10000. To send in an application, just make sure to follow these steps:
Step 1: Send your application online
To start the application process, just scroll up right to the top of the page. Use the loan slider and pick out the amount you intend to borrow. Choose the repayment term you prefer as well and then click on the apply button. You will then get directed to the application form which can be accomplished online, 100%. When filling out the form, make sure to include all of your pertinent financial and personal details. Click "submit" after you have filled out all the needed fields.
Step 2: We will assess the application
Once the application has been sent to us, our applicants are then going to proceed with the loan assessment. Once they have made the decision, you will be contacted right away. If you send in your application within our working hours, you can expect to get a result within just an hour. Whilst this may not be an instant approval process, it surely is close to one.
Step 3: Get your funds
Once you have been approved, expect the loan contract to be sent to you. Make sure to review the agreement. Only when you're happy with the loan terms should you get the contract emailed back to us. Expect to get the funds for the loan soon after. If your bank is NPP-enabled, the cash could be ready and waiting for you to spend within just a minute approving your loan contract.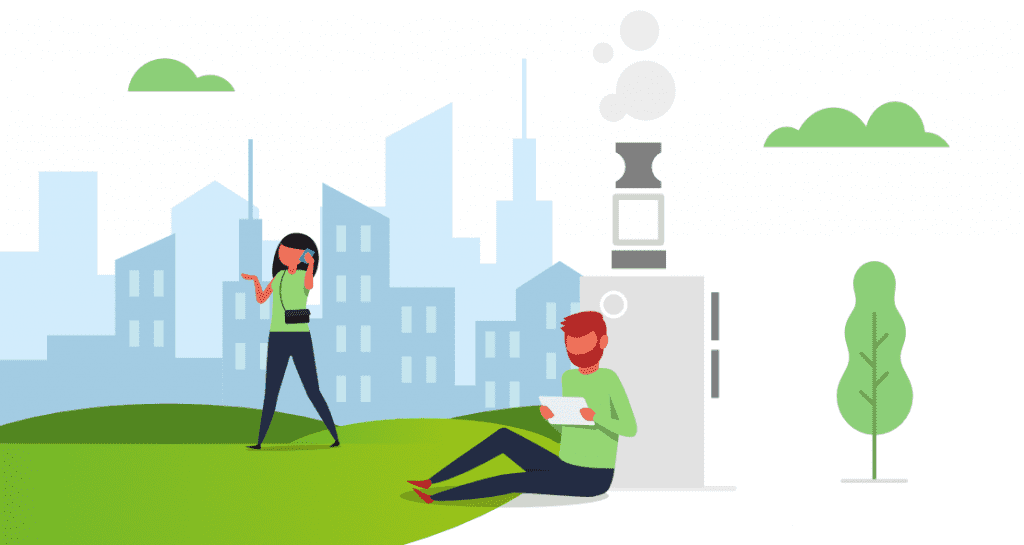 Different Types Of MoneyScout Loans
---
At MoneyScout, there are three different kinds of personal loans we offer to our borrowers. However, none of these loans come with a no-credit enquiry tag. However, you do have the option to seek out large, medium, or small loans for bad credit borrowers. Below are some of the details of these loans:
Large loans
–Secured
–Available for $5000-$10000
Medium loans
–Secured
–Available for $2100-$4600
Small loans (or 247 Payday Loans)
–Unsecured
–Available for $300-$2000
Instant cash loans
MoneyScout is the leading provider of fast, secure cash. We provide instant cash loans that can be used for any purpose and some that require no credit check just the knowledge via your bank statements that you are currently financially sound.
The fastest way to get money in your pocket is with an instant cash loan. These short-term loans are easy and quick, just like borrowing from a bank all interest rates and fees are transparent so you won't get caught out later down the line
Who Can Apply For A MoneyScout Loan?
---
MoneyScout doesn't profess to offer no credit enquiry instant cash loans. However, we can make it possible for you to get access to bad credit loans. To qualify, you need to be:
No younger than 18 years old

Receiving some sort of income into your personal bank account for at least the last 90 days

A citizen or a permanent resident of Australia

Able to set up internet banking

Able to provide an active email address and mobile phone number
What Documents Are Required?
---
To complete your application, expect to be asked for the following details:
Personal information such as your name, birthday and address

Reasons for taking out a loan

Phone number

Email address

For Centrelink recipients, your myGov details

Employment information

Online banking details
What Purposes Can I use Instant Loans For?
---
Whilst MoneyScout is unable to provide no credit check instant cash loans, we can, however offer cash loans with fast approval that can be used for a wide range of purposes. Below, we list down a few of the many things you can use our cash loans for:
Rental bonds

Car repairs

Medical expenses

Buying furniture and other white goods

Emergency and unexpected bills

Travel costs

Home renovations
Are There Ways That I Can Improve My Credit Rating?
---
If your credit history has had some bumps in the past, you'd probably be interested in knowing whether there are no credit check instant cash loans near you. You'll find, however, that part of the assessments that lenders needed to do to comply with proper lending regulations are credit enquiries.
Luckily, your credit score doesn't have to stay in its dismal state forever. There are steps you can take that will make it possible for you to improve your rating. Do understand that these fixes can't be expected to reflect on your score instantly. Improving your credit score needs consistency and discipline. Do that and you can expect to reap the benefits over time.
A guide to improving your credit score:
Only get access to credit when you really need it.
You'd think that a lot of people would consider this when taking out a loan but there have been many instances when individuals found themselves buried under mountains of debt for loans they took out that they did not really need. As a result, they ended up with a poor credit rating. This is because every credit application will require a credit enquiry and this can significantly pull your credit score down. With this, getting access to credit in the future will become harder for you.
Avoid late bill payments.
One of the things that lenders will look into when you apply for a loan is how well can you be expected to repay your responsibilities. Your ability to get your bills paid on time is a clear indicator that you can be expected to do the same if you are granted a loan. Late bill payments can also impact your score considerably. This is why, if you ever find yourself in a situation where it is getting harder for you to get your bills payment done on time, always make it a point to get in touch with whoever your utilities provider is. You may be able to ask for an arrangement where you can get your bills setup in a matter that will be more manageable for you. In most cases, they might allow you to pay your dues in installments to make it easier on the wallet.
Always let your providers know when you have to move out of your place.
Do the same thing for your telco, credit and utilities provider too. Whilst this shouldn't have any impact on your credit score— directly, at least— getting your statements sent to your old place can mean that you will likely miss on the payments. In this case, enrolling in online statements can make a big difference. Otherwise, just give your providers a call and let them know where you're moving to.
Pay off any debts you have accrued.
There is such a thing as a credit utilisation ratio is a reflection of your current debt level and will play a huge role in determining what your credit score is. When you have high outstanding debt, you will get a higher ratio. People who get assigned very high credit scores are usually those that have the lowest ratio as far as credit utilization goes. You have the option to either start getting the credit account paid off. You can start with the smallest one or you can work on the one with the highest interest rate.
Ready To Send In Your Application?
---
Applying for a loan at MoneyScout is a much easier and more convenient option than having to go online and scour hundreds of lists of potential lenders that can potentially offer you instant no credit check loans. With us, you can easily save a lot of time and if you're lucky, you can even get fast access to the cash you need that it might even feel instant.
If you wish to know more about MoneyScout and what we offer, just check out our website! Check out our FAQ page for more details on how our loans work or what are the costs involved.
Also, if you believe that you would highly benefit from signing up for a personal loan from MoneyScout, just scroll up and access the application page right at the top of the page. This could be the first step you need to get access to the funds you need.